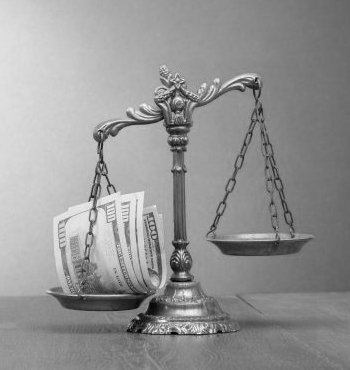 The answer is YES, if you hire the right attorney.
Countless clients have hired the personal injury lawyers at Cowan & Hilgeman after receiving low-ball offers from insurance companies and

our attorneys have gone on to recover 6 times, 12 times and even 50 times the original offer.

While past cases do not guarantee future results, the personal injury lawyers at Cowan & Hilgeman are committed to aggressively pursuing your compensation.
Not every personal injury lawyer can obtain the results you may want or need. When evaluating personal injury lawyers,
you must consider the following
to ensure your claim is being properly presented and framed so that you receive maximum compensation:
Aggressive Pursuit of Compensation
Your lawyer should create a plan of attack to maximize the compensation available under your claim and make sure there is evidence to force the insurance company to pay what you deserve. Insurance companies and defense lawyers will not consider claims that lack sufficient evidence to support the demand for compensation. A skilled and aggressive personal injury lawyer will make sure every aspect of your claim is maximized.
Track Record of Success
Insurance companies know which personal injury lawyers accept low-ball offers and which lawyers will go to court to obtain maximum compensation for their clients. You do not want a personal injury lawyer or law firm that does not go to court or litigate their own claims. There are several of these law firms in Dayton and throughout Ohio. During your initial consultation with the lawyer, be sure to ask if he or she is the lawyer that will represent you if your case goes to court. The personal injury lawyers at
Cowan & Hilgeman
are recognized as some of
the top personal injury lawyers in Ohio
.
Client Reviews and Testimonials
Developments in technology and the ability to quickly and securely share information has allowed former clients to leave reviews and testimonials about their experience with a lawyer and/or law firm. Client reviews and testimonials are a great insight into the outcome obtained for the client. While each case is different and presents unique facts and circumstances, client reviews will give you an indication of what you can expect from the lawyer regarding skill, communication and genuine concern for the client's interest. The personal injury lawyers at
Cowan & Hilgeman
are aggressive in their creation of a plan to maximize your claim under Ohio law, which includes compensation for three types of damages: special damages; general damages; and punitive damages.
Special Damages
Under Ohio law, an injured party is entitled to the following types of economic (special) damages:
Past Medical Expenses
Future Medical Expenses
Past Loss of Earnings
Future Loss of Earnings or Earning Capacity
Out of Pocket Expenses
General Damages
Under Ohio law, an injured party is entitled to the following types of non-economic (general) damages:
Past Physical Pain and Suffering
Future Physical Pain and Suffering
Past Mental Pain and Suffering
Future Mental Pain and Suffering
Past Loss of Enjoyment of Life
Future Loss of Enjoyment of Life
Punitive Damages
Under Ohio law, an injured party may be entitled to punitive damages if the injured party can prove that the defendant's actions showed "malice or aggravated or egregious fraud" or the defendant knowingly "authorized, participated in, or ratified actions" that were malicious or egregious. The purpose of punitive damages is not to compensate the plaintiff, but rather to
punish the defendant
for his actions and to deter others from committing a similar offense. Many times, unrepresented claimants and inexperienced attorneys that do not limit their practice to personal injury claims will leave valuable compensation on the table because the injured victim's claim is not properly presented to the insurance company. Each and every personal injury claim requires an exhaustive review of the damages listed above so that the injured party receives the compensation he or she deserves. A small mistake can cost the injured victim lots of compensation. The personal injury layers at
Cowan & Hilgeman
have recovered millions in compensation for our clients. Our lawyers create plans of attack for each case specific to the client's needs and expectations. The personal injury lawyers at
Cowan & Hilgeman
will help maximize the value of your claim and fully explain the claim process throughout the entire case. The personal injury lawyers at
Cowan & Hilgeman
offer free case evaluations and only get paid an attorney fee if they win your case.