Ohio had 140 motorcycle fatalities in 2014
In 2013, nearly 88,000 were injured in motorcycle accidents and more than 4,600 of those incidents were fatal.
The most recent statistics from the National Highway Traffic Safety Administration indicate that nearly 88,000 motorcyclists were injured and more than 4,600 of the motorcycle accidents were fatal in 2013. In fact, motorcycle fatalities occurred 26 times more often than passenger occupants in motor vehicles. Consumer Reports indicates motorcycle fatalities surpassed 5,000 in 2015 – close to an all time high. Often times it is the other drivers on the road, not the motorcyclists, that are responsible for these fatal accidents.
According to the Governors Highway Safety Association, Ohio had 140 motorcycle fatalities in 2014. The Ohio motorcycle accident attorney at Cowan & Hilgeman have experience handling motorcycle accident claims across Ohio and have the resources necessary to effectively prosecute your claim and recover maximum compensation.
Given the serious and fatal injuries that occur as a result of motorcycle accidents, it is important that you trust an Ohio motorcycle accident attorney that is committed to investigating your case, hiring the best experts and aggressively pursing your claims.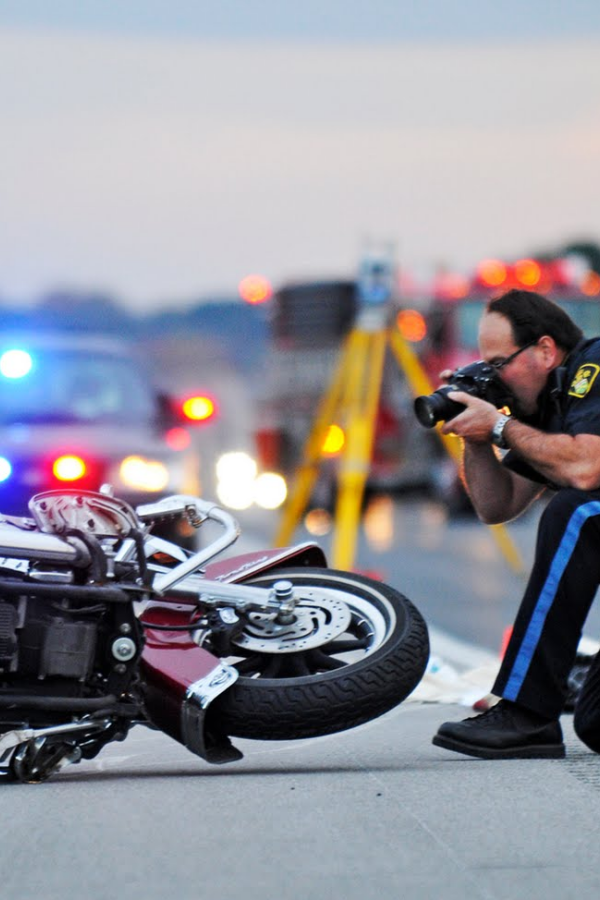 In helping clients for over three decades, Cowan & Hilgeman understands how to protect your rights against professional insurance adjustors that stop at no cost to minimize your claim, deny your medical bills and treat you unfairly.  The motor vehicle and motorcycle accident attorney at Cowan & Hilgeman will explain the entire claim process, from start to finish. 
We pride ourselves 
on client satisfaction
and strive 
to fully explain:
All Compensation Available Under Ohio Law
Medical Bills – Who Pays and How to Get Them Paid
Lost Wage Repayment
Out-of-Pocket Cost Reimbursement
Collection of Medical Records and Bills
Value of Pain and Suffering
Expert Reports
Property Damage Repairs and Diminished Value Claims
Cowan & Hilgeman has the experience and resources that are necessary to fully investigate your case and prosecute your claims. If you have questions regarding your claims or benefits, call us today to schedule a free motorcycle accident case consultation.
 Why wait? No Risk – No Fee – No Obligation.
See for yourself why so many clients have trusted the motorcycle accident attorneys at Cowan & Hilgeman to protect their rights. We are proud to offer free face-to-face motorcycle case evaluations.
Please contact the Dayton Personal Injury Lawyers at Cowan & Hilgeman to schedule your free initial office consultation today.
From the moment you are injured in a motorcycle accident, the clock starts running on how long you have to file a claim. In Ohio, the Statute of Limitations for a motorcycle accident claim is generally 2 years. If you fail to file suit within that time frame, the defendant (the person you're trying to sue) will almost certainly file a "motion to...
With the warm weather comes Motorcycles; People brushing off the winter and taking to the open road, feeling the sun and the wind in their hair. The less fun side of this that no one likes to discuss, however, is that an average of 4,200 motorcyclists die per year in the United States. At Cowan & Hilgeman Law, we believe you should ALWAYS put...