Nursing Home Negligence
Nursing home negligence often results in catastrophic injury or even death.  
Click to Call
Specialties
A Nursing Home Negligence Attorney You Can Trust
We put a great deal of trust in the nursing homes that look after our loved ones, but if standards slip, abuse can happen. If you've been abused while in care, or if a parent or relative has experienced abuse, our nursing home negligence and nursing home abuse attorneys could help you claim compensation.
In these situations it's important to know that there are people out there to help, and procedures you can follow to seek justice from those responsible. Our nursing home abuse lawyers have significant experience acting on behalf of vulnerable patients, and could help you to claim the compensation – and get the answers – you deserve.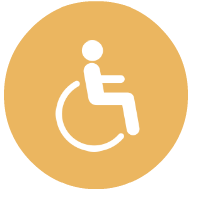 Common Signs of Nursing Home Negligence
The nursing home negligence lawyers at Cowan & Hilgeman handle the following cases:  
Bedsores and Pressure Ulcers
Dehydration
Falls
Neglect
Abuse
Medication Errors
Conditions Resulting in Death
If you suspect that a loved one has been the victim of nursing home abuse or neglect, please contact the nursing home negligence lawyers at Cowan & Hilgeman to schedule your free case evaluation today – (937) 222-2030

We approach all nursing home abuse claims with sensitivity and care, putting you and your family first at this difficult time. Our specialist nursing home lawyers have a proven track record in securing settlements for nursing home negligence and abuse claims.
We will thoroughly review medical records, consult with experts and create a strategy to win your case.  Cowan & Hilgeman provide free case evaluations.  If we do not win your case and recover compensation, you do not pay an attorney fee.
A claim might be brought against the organization that runs the nursing home and employs those who committed the abuse. These organizations have a duty to uphold certain standards, and to make sure their staff are following procedures correctly – if it can be established that they failed to do this, you may have a claim.
If you'd like to discuss making a claim, or have any questions about the process, please call (937) 222-2030 to arrange a free initial consultation
Types of Nursing Home Negligence we can Help With
Bedsores
Also known as pressure sores or ulcers, they should not be accepted as a common occurrence in nursing homes. They are always a sign that your loved one is being moved/turned too infrequently, and therefore neglected. Bed sores can go from bad to life-threatening very quickly, so they must be addressed immediately.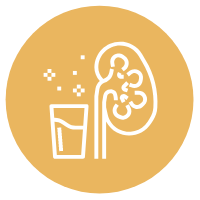 Dehydration
Elderly people do not feel thirsty in the same way that younger people do, especially when afflicted by Alzheimer's or Dementia. Dehydration can turn lethal in only a few days, which is why nursing staff must constantly monitor patients' fluid intake and output. If your loved one complains of being thirsty or frequent headaches, has a dry mouth or skin, or feels dizzy often, this can be a sign that they aren't getting enough fluids.
Slip or Fall
According to the Centers for Disease Control and Prevention, falls in nursing homes are a national problem, affecting 50-75% of all nursing home residents annually and resulting in about 1,800 deaths each year. Unfortunately, elderly people are always at an increased risk of falling, but if you find that your loved one has fallen frequently or particularly severely, it is important that you find out how and why to prevent re-occurrence.
Neglect
The elderly in skilled nursing facilities are among the most vulnerable members of our society. The frailty associated with old age can rapidly accelerate a decline in health and mental state, if the person in question is not properly cared for. Loneliness, poor hygeine, not being changed or taken to the bathroom frequently enough, not being fed or given fluids frequently enough are just some of the signs of nursing home neglect.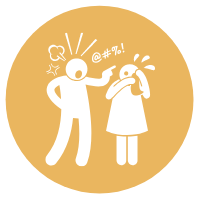 abuse
Elderly who live in residential settings are at particular risk for abuse and neglect. They are particularly vulnerable because most suffer from several chronic diseases that lead to limitations in physical and cognitive functioning and are dependent on others for everything. In addition, many are either unable to report abuse or neglect or fearful that such reporting may lead to retaliation or otherwise negatively affect their lives.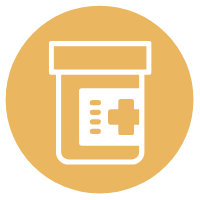 Medication error
When medication errors are made, severe reactions may occur and medical conditions made significantly worse. It's possible a neglected resident could end up in the hospital or suffer fatal injuries from the mistake.
According to a study published in the Journal of the American Geriatrics Society, 16 to 27 percent of all nursing home residents are victims of medication errors.
Conditions that result in death
Whenever a nursing home causes harm, an elder abuse lawyer should be consulted by the victim. The nursing home may be held accountable both for its own negligent failures to have policies to protect patients, as well as for the negligence of staff members on duty.
Nursing Home Negligence Attorney Dayton OH
Blog Posts About Nursing Home Negligence & Abuse
If you have an elderly or disabled family member in a nearby Dayton nursing home or assisted living facility, the thought of that person falling victim to nursing home abuse is horrifying. Unfortunately, this kind of abuse does occur. At the Dayton Nursing Home Negligence law firm, Cowan & Hilgeman, our attorneys have years of experience litigating personal injury and wrongful death claims on behalf of clients whose loved ones were harmed by nursing home abuse or neglect in Dayton, Ohio....
Meet attorney
Jack R. Hilgeman
Attorney, Jack R. Hilgeman, represents those injured due to the negligence of others.  Mr. Hilgeman has recovered millions in compensation on behalf of his clients and been recognized by national publications as a leader in Ohio personal injury law.  He consistently receives awards for outstanding client satisfaction. 
Mr. Hilgeman's practice is limited to helping those harmed due to personal injury, medical malpractice, nursing home abuse and neglect, product liability and wrongful death.  Mr. Hilgeman takes all cases on a contingency fee, meaning that the client must pay an attorney fee only if a judgment or settlement is obtained.  Clients only pay a fee if compensation is recovered in their case.   
We pride ourselves 
on client satisfaction & strive 
to fully explain:
All Compensation Available Under Ohio Law
Medical Bills – Who Pays and How to Get Them Paid
Lost Wage Repayment
Out-of-Pocket Cost Reimbursement
Collection of Medical Records and Bills
Value of Pain and Suffering
Expert Reports
Property Damage Repairs and Diminished Value Claims
Four Indicators of Nursing Home Negligence
As a trusted Dayton, OH nursing home negligence lawyer knows, choosing the right nursing home for your loved one can be a difficult decision to make. However, there are unfortunate cases where nursing home residents suffer from neglect or abuse. If you suspect your loved one may be a victim of nursing home negligence, it's crucial to recognize the signs and take appropriate action. In this listicle, we'll explore four key signs that may indicate you have a nursing home negligence case.
Unexplained Physical Injuries:
One of the most alarming signs of nursing home negligence is the presence of unexplained physical injuries on your loved one's body. These injuries can range from bruises, cuts, or fractures to more severe wounds such as bedsores or malnutrition. It's important to investigate the cause of these injuries, as they may be the result of neglectful behavior by nursing home staff, inadequate supervision, or even intentional abuse. Document any and all recurring injuries that you see and be sure to photograph them and include detailed descriptions.
Frequent Medication Errors:
Proper medication management is crucial for residents in nursing homes, many of whom rely on medication to maintain their health and well-being. If you notice frequent medication errors, such as missed doses, incorrect dosages, or administering the wrong medication altogether, it could be a sign of negligence on the part of the nursing home staff. Medication errors can have severe consequences and may indicate a lack of proper training, oversight, or attention to residents' individual needs. Keep a detailed record of medication errors and contact a Dayton nursing home negligence attorney if you have any questions. 
Poor Personal Hygiene and Sanitation:
All residents in a nursing home have the right to receive help with personal hygiene like showering and using the bathroom. Negligent nursing homes may fail to meet these basic needs, resulting in poor personal hygiene and unsanitary living conditions. Pay attention to signs such as unwashed hair, soiled clothing or bed linens, strong odors, or unclean living spaces. Neglecting personal hygiene not only affects a resident's physical health but can also lead to feelings of embarrassment, shame, and a decline in overall well-being.
Emotional and Behavioral Changes:
Nursing home neglect can take a toll on residents' emotional and mental well-being. If your loved one exhibits sudden changes in behavior or displays signs of emotional distress, it could be an indication of negligence. Look out for symptoms such as depression, anxiety, withdrawal from social activities, agitation, or unexplained mood swings. These changes may result from neglectful or abusive treatment, lack of emotional support, or isolation. It is critical to record these changes and contact a professional if you need assistance for your loved one. 
Recognizing the signs of nursing home negligence is crucial to protect the well-being of your loved ones. Unexplained physical injuries, frequent medication errors, poor personal hygiene, and emotional and behavioral changes are all potential red flags that may indicate a nursing home negligence case. If you suspect any of these signs, consult with a legal professional experienced in elder abuse and negligence cases. Contact a trusted Dayton nursing home negligence attorney like one from Cowan & Hilgeman for legal assistance.