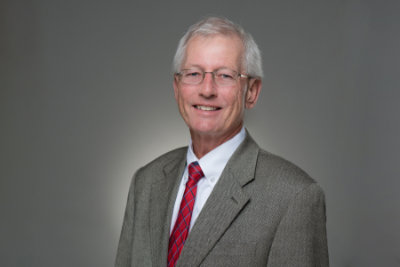 BAR ADMISSIONS
State of Ohio (1983)
United States Sixth Circuit Court of Appeals (1990)
United States District Court for the Southern District of Ohio (1990)
EDUCATION
University of Dayton School of Law, Juris Doctorate (1982)
University of Cincinnati, Bachelor of Economics (1979)
PROFESSIONAL ORGANIZATIONS AND ASSOCIATIONS
State of Ohio Bar Association
Dayton Bar Association
John P. Hilgeman, Esq.
John lives in Kettering, Ohio, with his wife, Jenny, and has three grown children.  He grew up in Centerville, Ohio, graduated from Kettering Archbishop Alter High School in 1975, earned his B.A. in Economics from the University of Cincinnati in 1979, and his J.D. from the University of Dayton School of Law in 1982.  John is licensed to practice law in the State of Ohio, U.S. District Court for the Southern District of Ohio and the U.S. Court of Appeals for the Sixth Judicial Circuit.  He has been a member of the Dayton and Ohio State Bar Associations since 1983.
From 1981 to 1989, John held various positions with Lexis/Nexis, including management responsibilities in Product Development, Database Operations and Corporate Planning.  He began his private practice working with Dayton Attorney, Jack E. Staley, from 1989 to 1991.  He then worked at the law firm of Altick and Corwin from 1991 until 1994.  John and his current partner, Christopher F. Cowan, formed Cowan and Hilgeman in 1994 and purchased a Downtown Dayton office building, where the firm is still located.  John concentrates his practice in the areas of General Civil Litigation, Business Law, Estate Planning and Probate Law and Family Law.
John has been active in the legal community, having taught the Dayton Bar Association New Lawyer Training Collection Seminar for several years.  He has also taught business law and real estate law classes for the American Institute of Paralegal Studies and the Ohio Real Estate Institute.  He regularly donates his time to the Dayton Bar Association Volunteer Lawyers Project, assisting indigent persons obtain a divorce and was the Project's first recipient of the Unsung Hero Award which recognized him for his longstanding volunteer pro bono work.  John has also been invited to appear on the The Dayton Bar Association Lecture Series, both in-person and on television, regarding small business formation and probate matters.  
About Cowan and Hilgeman Law
Cowan and Hilgeman has provided legal services for clients in Dayton and Southern Ohio for over 20 years. We allow clients to concentrate all of their legal needs and demands within one firm by having over 70 years combined professional experience. It is our goal to stand behind our pledge "be a name, not a number" ensuring our full commitment to every case.