Practice area
Nursing Home Negligence
Nursing home negligence often results in catastrophic injury or even death.  
Click to Call
Specialties
Nursing Home Negligence Attorneys You Can Trust
When family members and friends go to nursing homes, we trust that the medical professionals at the nursing home will provide the necessary medical treatment, support and security to keep them safe.  When nursing homes break this trust, negligence claims and lawsuits result.  Nursing home negligence often results in catastrophic injury or even death.  While cases can be complex, the experience Nursing Home Negligence Attorneys, Cowan & Hilgeman, are committed to results.  Trust our lawyers to do what the nursing home could not – protect the rights of your loved one.
Let Us Investigate Your Case For Free
The nursing home negligence lawyers at Cowan & Hilgeman believe those that have suffered due to nursing home negligence deserve to be significantly compensated for their injuries.  We will thoroughly review medical records, consult with experts and create a strategy to win your case.  Cowan & Hilgeman provide free case evaluations.  If we do not win your case and recover compensation, you do not pay an attorney fee.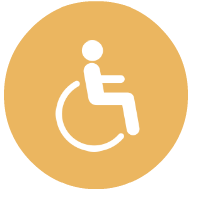 Common Signs of Nursing Home Negligence
 The nursing home negligence lawyers at Cowan & Hilgeman handle the following cases:  
Bedsores and Pressure Ulcers
Dehydration
Falls
Neglect
Abuse
Medication Errors
Conditions Resulting in Death
  Cowan & Hilgeman has the experience and resources that are necessary to fully investigate your potential nursing home negligence case and prosecute your claims.  We are proud to offer free case evaluations and will gather the necessary records to perform a complete review of your case.     Please contact the nursing home negligence lawyers at Cowan & Hilgeman to schedule your free case evaluation today.  
Blog Posts About Nursing Home Negligence & Abuse
From the moment you or someone you love is injured in a nursing home, the clock starts running on how long you have to file a claim. In Ohio, the Statute of Limitations for a nursing home negligence or injury claim is generally 2 years. If you fail to file suit within that time frame, the defendant (the person you're trying to sue) will almost certainly file a "motion to dismiss", and the Court will reject your case on statutory grounds. Even if you or your loved one was horribly injured due...
Meet attorney
Jack R. Hilgeman
Attorney, Jack R. Hilgeman, represents those injured due to the negligence of others.  Mr. Hilgeman has recovered millions in compensation on behalf of his clients and been recognized by national publications as a leader in Ohio personal injury law.  He consistently receives awards for outstanding client satisfaction. 
Mr. Hilgeman's practice is limited to helping those harmed due to personal injury, medical malpractice, nursing home abuse and neglect, product liability and wrongful death.  Mr. Hilgeman takes all cases on a contingency fee, meaning that the client must pay an attorney fee only if a judgment or settlement is obtained.  Clients only pay a fee if compensation is recovered in their case.   
We pride ourselves 
on client satisfaction & strive 
to fully explain:
All Compensation Available Under Ohio Law
Medical Bills – Who Pays and How to Get Them Paid
Lost Wage Repayment
Out-of-Pocket Cost Reimbursement
Collection of Medical Records and Bills
Value of Pain and Suffering
Expert Reports
Property Damage Repairs and Diminished Value Claims