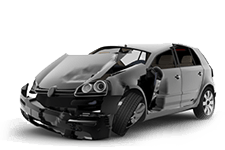 Far too often potential clients call the personal injury lawyers at Cowan & Hilgeman and have very inaccurate perceptions of car accident injury claims.
There are common car accident myths that are spread by the insurance industry in an effort to
deny, delay, confuse and refuse

benefits they are obligated to pay to injured parties.
1. Low Impact Collisions
Insurance companies often deny and refuse to pay benefits for injuries arising from what they determine to be "low impact" car accidents and collisions. However, as case studies and research support, rear-end impacts of as little as five mph can give rise to significant symptoms and injuries. Injured parties should be not afraid to seek reasonable and necessary medical treatment simply because an insurance company determines the car accident was "low impact." Failure to seek medical treatment for injuries will only cause greater problems in the future.
2. Medical Bills
The insurance company of the at-fault driver rarely, if ever, pays medical bills as they come due. While the insurance claims adjusters will make promises that he or she will pay the bills, they often are only partially considered or never paid at all. The failure to pay medical bills can be fatal to your credit and significantly impact your credit score if the medical bills go to collection. As the injured party, you have many options to make sure your medical bills are paid and should not let the insurance company of the at-fault driver determine how you pay the medical bills.
3. Don't Use a Lawyer
Insurance companies often discourage injured parties from seeking the advice of a lawyer. It is in the insurance company's interest that an injured party be unaware of the compensation available to him or her. An experienced personal injury lawyer will be able to form a strategy to maximize the value of an injured party's claim, including properly framing medical bills, obtaining opinions regarding future medical treatment, lost wages, out-of-pocket expenses, emotional injury, and pain and suffering.
4. Recorded Statement
An injured party does not need to provide a statement to the insurance company of the at-fault party. It is standard practice that the insurance company will try and obtain a recorded statement from the other party in an effort to deny or reduce the value of the potential claim. Injured parties are not required to provide a recorded statement to the other insurance company. While an injured party must cooperate with his or her own insurance company, an injured party should not provide a statement to the insurance company of the at-fault party.
5. Settlement Value Formula
A few minutes browsing the internet will lead injured parties to "settlement value calculators" and "pain and suffering calculators" which advertise as ways for injured parties to determine their claim value. These tools are worthless and should be ignored. The proper determination of a personal injury case requires many factors to consider, including the venue or jurisdiction of the accident (i.e. the county where your accident case would be submitted to a jury), a total review of all damages allowable under law and the facts of the accident.
The personal injury layers at Cowan & Hilgeman have recovered millions in compensation for our clients. Our lawyers create plans of attack for each case specific to the client's needs and expectations. The personal injury lawyers at Cowan & Hilgeman will help maximize the value of your claim and fully explain the claim process throughout the entire case. We offer free case evaluations and only get paid an attorney fee if we win your case.