Nursing Home Abuse Lawyer Dayton, OH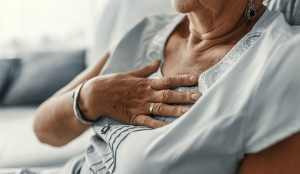 As a nursing home abuse lawyer Dayton, OH residents rely on from Cowan & Hilgeman knows, trying to find the right nursing home or facility for elderly long-term assistance can be a difficult task to take on. So when you finally place your loved one into a facility, it can be frustrating to realize that the work doesn't stop there. You should always be on high alert for signs that your relative is being treated poorly or outright abused. Inflictors of violence can include staff, doctors, other residents, or someone else who routinely visits the property. If you observe these signs while visiting your love one in a nursing home, it's time to get guidance from a lawyer immediately:
Staff Turnover Is High.
Look around at how many staff are around. And during your visits, have you noticed new workers all the time? Employees who frequently come and go is a major red flag that a nursing home has poor practices or inadequate management. It may also increase the chances of medical mistakes happening. Assess the ratio between how many staff you see and how many residents there are. Any business understaffed won't be able to provide top services, especially one that is responsible for the care of human beings.
The Facility Or Room Is Unkempt.
An unclean living space could mean there are not enough staff members to focus on cleaning. The restrooms, bedrooms, and shared spaces must always remain clean and not have an unpleasant smell. As your Dayton, OH nursing home abuse lawyer may warn, unsanitary areas could mean employees are lazy and don't have a sense of integrity about tidiness. 
Residents Don't Appear Happy.
When touring or visiting a nursing home, look at how residents are being attended to. What is their condition? Are they clean and generally seem happy? If so, then this is a good sign that a high level of care is provided. If residents appear lost, are having emotional outbursts, or otherwise unhappy, then you may want to consider a different location or contacting a lawyer for intervention.
Calls Are Continually Unanswered.
Have you tried to call to speak with your loved one, only to be put on hold for a long time or get hung up on in the process? Maybe you've noticed in-person that most of the incoming calls are going unanswered. In long-term care facilities, it is expected that call lights will pop up frequently, but watch to see how long it takes for a staff member to answer them, or if they get ignored entirely. 
Call Cowan & Hilgeman
We can empathize with your concerns if you are worried about an elderly loved one's care. We hope that if you aren't sure whether mistreatment or abuse is happening, that you at least call us to help you investigate further and inform you of your options in taking action if needed. Don't hesitate to call a nursing home abuse lawyer in Dayton, Ohio from Cowan & Hilgeman now for support.