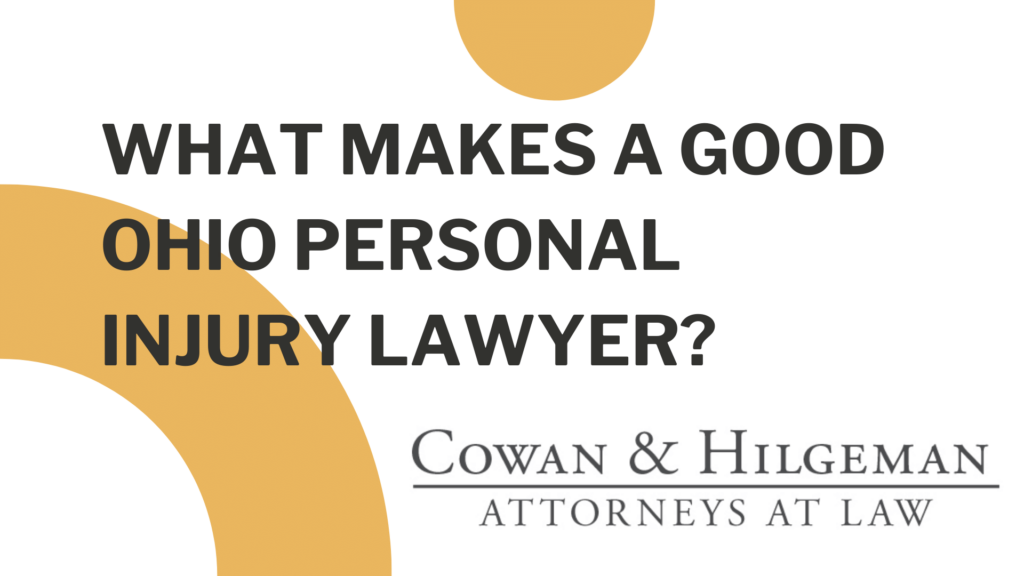 When you are injured in a car accident or at a place of business, it is important that you take action right away against the negligent party. This means finding a lawyer who will keep your best interests in mind, who will also get you the settlement you deserve. In order to ensure that you get everything you need out of your attorney, we have put together a list of things to look for in a great Ohio personal injury lawyer:
Find someone with plenty of experience
You need a lawyer who can prove that they have successfully handled and won cases like yours before. One of the best ways to ensure that your lawyer is someone who can be trusted is to find them through 'word of mouth'. If you know someone who has gone through a similar situation as you are going through now, ask them who represented them and landed them the settlement that they deserved.
Find an Ohio personal injury lawyer who is passionate about helping people
If you hire a lawyer, you want to make sure it is someone who is passionate about getting you the outcome you desire. You want someone who understands what you have been through and who also have the drive to get you the results you deserve. If an attorney makes you feel as though you are just one of dozens of clients they are representing, move along.
Find someone who will stay in touch
Having a lawyer who is reliable is a must. If your representation hardly ever answers their phone or returns your calls, how will they ever render the settlement you know you are entitled to? Make sure your attorney is frequently available and eager to answer questions.
Ensure that each lawyer you consider is a specialist in personal injury.
Every Ohio personal injury lawyer was trained, at some point during their education, on the theory of personal injury law. This is very different from the practice of it, and extremely different from being able to win great results for their clients. At Cowan & Hilgeman Law, we exclusively practice personal injury law.
Find someone who is honest and respected in their field
Make sure you check reviews! We take enormous pride in the fact that we are one of Dayton's top rated personal injury lawyers, across all review platforms. We've earned these ratings for a reason: because we care about our clients, and we get the results to prove it.
It can be incredibly difficult to find a great Ohio personal injury lawyer when there are simply so many to choose from. The good news is, you can speak with one of our personal injury attorneys for free, with no obligation, to see if we would be a good fit for your case. Call (937) 222-2030 today to schedule your consultation with one of Dayton's top rated personal injury attorneys.