Bozeman Estate Planning Attorney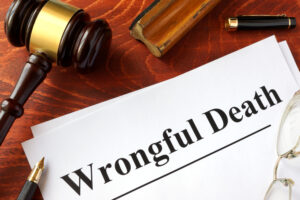 Our personal injury lawyers have successfully handled many wrongful death lawsuits. Sadly, many of the victims of these fatal accidents did not have an estate plan in place, which made the tragedies even more overwhelming for their families. While an estate plan is certainly necessary for those with sizeable estates, you do not have to be a millionaire to need one. In fact, pretty much every adult should have some sort of estate plan in place. The following is a brief overview of estate planning from an estate planning attorney from Silverman Law Office, PLLC.
Establishing Guardianship for Children
If you have children, you definitely need an estate plan. At the very least, you need a will that establishes a guardian for your children should something happen to you while they are still young. However, many parents also set up trusts for their children to ensure they are financially cared for in their absence. This can be especially important for those with special needs children who may need care long past the age of 18. For help creating an estate plan that protects your children, an experienced estate planning lawyer can help.
Protecting Your Assets
When most people think of using an estate plan to protect assets, they consider large fortunes that could be depleted by taxation or squandered by irresponsible children and/or family members. While these situations do call for an estate plan, even those with moderate or even small estates could benefit from careful planning. For example, say you have some family heirlooms that you want to be protected, but you know your sister could potentially sell them if she were to get ahold of them. An estate plan will allow you to determine where those heirlooms go.
Health and End-of-Life Decisions
We are living longer, however, this also means that there are more health issues that arise in old age. Some will suffer from illness or mental decline. Others may simply reach a point where they can no longer care for themselves without risking injury. When this is paired with the fact that most families now need two incomes to survive, that leaves many aging Americans with few options when it comes to ensuring they are cared for at the end stages of life. Many go to long-term care facilities. Others become ill to the point that they are hospitalized but unable to make decisions for themselves.
Both these scenarios (as well as many others) constitute a need for an estate plan. When incapacitated, an estate plan can ensure someone you trust has the power to make decisions and take care of your finances. When at the end stage of your life, an estate plan can protect your assets from being used to cover nursing home bills and other medical expenses that might otherwise be covered by insurance.
Contact an Estate Planning Lawyer Today
An estate planning lawyer will help you to create a plan to protect your future, your family, and your interests. Committed to ensuring your wishes are carried out, they can help you craft a creative estate plan that is designed to fit your specific needs. Learn more about how they can assist with your unique situation by scheduling a consultation with an estate planning lawyer.