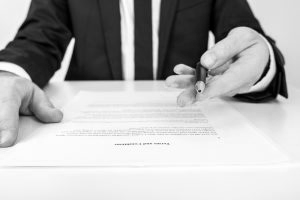 Insurance companies have claims adjusters that are skilled negotiators and incentivized to deny, delay, confuse and refuse injury claims.
The goal for insurance companies is to make premiums and profits while limiting liabilities and payouts.
Therefore, insurance adjusters want to pay as little as possible on injury claims and settle them as quick as possible. Those suffering personal injury due to another's negligence should be aware of these insurance settlement tactics.
Do Not Take the Low-Ball Offer!
It is common practice for insurance companies to attempt settling claims within 48-72 hours for a fraction of the true value of the claim. The goal of insurance companies is to settle claims before injured parties seek appropriate medical care, receive physical therapy or consultation with medical specialists and develop residual injuries over time.
Insurance Companies Want Quick and Cheap Settlements!
It is no surprise that insurance companies want to negotiate fast and cheap settlements. The faster the insurance company can settle the case, the less it will pay for medical bills, lost wages, out-of-pocket expenses, pain and suffering, permanent impairment and disfigurement, and consortium. In fact, it has become a common tactic of insurance companies to discourage injured parties from seeking a lawyer. If you are injured, do not take the bait!
Pay Attention to Details!
Many insurance companies will try and trick injured parties into settling the case even when the injured party did not agree to settle the claim! A recent call to Cowan & Hilgeman from a young lady injured in a car accident revealed that an insurance company paid her $300 for out-of-pocket expenses she incurred shortly after the accident and later argued that payment represented full and final settlement of her claims. Unfortunately, the young lady was mistaken as to the details of the payment and a recorded statement revealed the payment represented full and final settlement – despite not covering her medical bills, lost wages and pain and suffering!
You Need A Lawyer!
A skilled personal injury lawyer will make sure that the insurance company treats you fairly and pays you the compensation you deserve. It is important that your personal injury lawyer explain how to present a strong and supported claim for your compensation. For any additional questions regarding what makes a good personal injury case, click here.
The personal injury lawyers at Cowan & Hilgeman have recovered millions in compensation for our clients. Our lawyers create plans of attack for each case specific to the client's needs and expectations. The lawyers at Cowan & Hilgeman handle claims involving personal injury, medical malpractice, nursing home negligence, product liability and wrongful death. We routinely recover compensation on cases that other law firms reject.
Cowan & Hilgeman offers free personal injury case evaluations and only get paid an attorney fee if we win your personal injury case.
Call 937-222-2030 to get your free case evaluation.