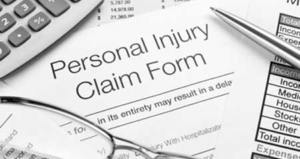 It is often best to try and settle your Ohio personal injury case without filing a lawsuit.
This is not always true and requires a fact intensive review of your specific case, but lawsuits can cause great anxiety and frustration for all parties. Additionally, lawsuits are a tedious process with many steps that can take years to resolve or get to trial (read our blog article "How Long Does an Ohio Personal Injury Lawsuit Take").
In light of the current climate in which insurance companies rely on tactics to minimize Ohio personal injury settlements for injured parties, we are often filing Ohio personal injury lawsuits in an effort to obtain fair and reasonable compensation for our clients.
The Rule 8(A) of the Ohio Rules of Civil Procedure specifically state that "a pleading that sets for a claim for relief, whether an original claim, counterclaim, cross-claim, or third-party claim, shall contain (1) a short and plain statement of the claim showing that the party is entitled to relief, and (2) a demand for judgment for the relief to which the party claims to be entitled. If the party seeks more than twenty-five thousand dollars, the party shall so state in the pleading but shall not specify in the demand for judgment the amount of recovery sought."
As the Ohio Supreme Court stated in York v. Ohio State Hwy. Patrol, 60 Ohio St.3d 143, 145, 573 N.E.2d 1063 (1991), a plaintiff is not required to prove his or her case at the pleading stage. Very often, the evidence necessary for a plaintiff to prevail is not obtained until the plaintiff is able to discover materials in the defendant's possession. If the plaintiff were required to prove his or her case in the complaint, many valid claims would be dismissed because of the plaintiff's lack of access to relevant evidence.
The Plaintiff need not state each and every fact which gives rise to his or her case, but must provide a short and plain statement which gives notice of the claims against the defendant and a request for relief. Additionally, under Ohio law, it is common that Plaintiff request a judgment "in excess of twenty-five thousand dollars" even if the claim has substantially more value. Generally, and unless required by rule, a plaintiff need not request a specific dollar amount in its request for relief.
Upon providing a short and plain statement providing notice of the claims and requesting relief from the court, it is recommended that Ohio personal injury lawsuits request the following damages, if applicable:
Past and Future Medical Expenses
Past Lost Earnings and Future Loss of Earnings or Earning Capacity
Out-of-Pocket Expenses
Personal Property
Diminished Value to Motor Vehicle
Past and Future Physical Pain and Suffering
Past and Future Mental Pain and Suffering
Past and Future Loss of Enjoyment of Life
Consortium
Punitive Damages
Filing your Ohio personal injury lawsuit requires a thorough and complete review of your entire case. The Ohio personal injury lawyers at Cowan & Hilgeman have filed hundreds of Ohio personal injury lawsuits and provide in-depth reviews and analysis for all of our Ohio personal injury clients. If you are considering filing an Ohio personal injury lawsuit, contact the personal injury lawyers at Cowan & Hilgeman to receive a free case evaluation regarding your potential lawsuit.
The personal injury lawyers at Cowan & Hilgeman have recovered millions in compensation for our clients. Our lawyers create plans of attack for each case specific to the client's needs and expectations. The lawyers at Cowan & Hilgeman handle claims involving personal injury, medical malpractice, nursing home negligence, product liability and wrongful death. We routinely recover compensation on cases that other law firms reject.
Cowan & Hilgeman offers free personal injury case evaluations and only get paid an attorney fee if we win your personal injury case.
Call 937-222-2030 to get your free case evaluation.