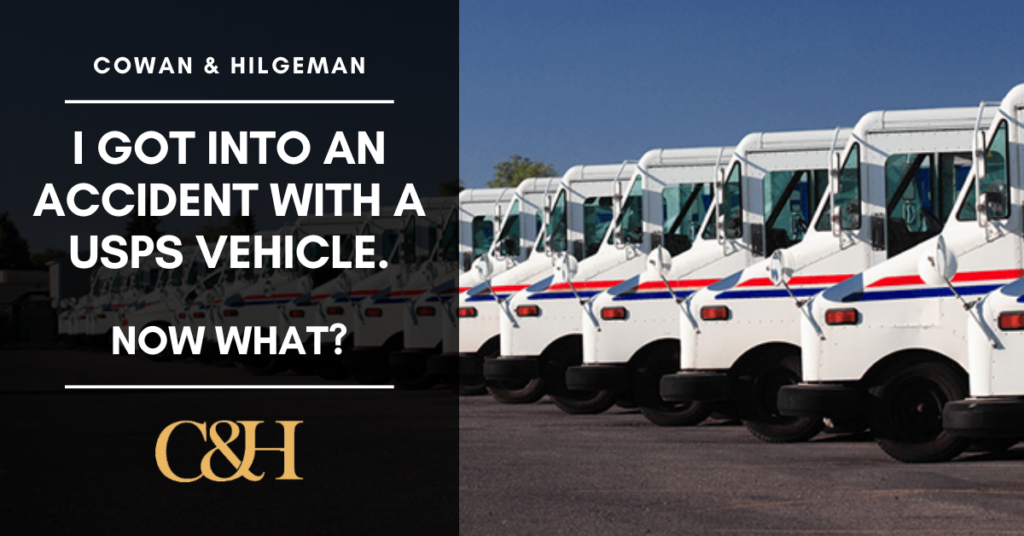 With over 200,000 vehicles on the road every day, accidents involving US Postal Service trucks are an inevitability.  These accidents range in severity from minor fender-benders with neighborhood delivery vans to fatal, catastrophic collisions with long-haul 18 wheelers. Complicating matters further, the US Postal Service often subcontracts many of its delivery services to third parties. If you are unfortunate enough to get into an accident with a US Postal Service vehicle, or a vehicle contracted by USPS, the claim process can be enormously difficult to navigate.
Filing Suit Against the Federal Government
As the name suggests, the United States Postal Service is a part of the Federal Government, and as such, any claims against it are governed by the Federal Tort Claims Act (FTCA). The FTCA essentially protects individual government workers from being sued, which means that suit must be brought against the entire US Government rather than the postal worker who hit you. The rules surrounding this claim process must be followed to the letter, else the entire suit be thrown out of court – even if the postal worker was clearly at-fault!
Cowan & Hilgeman can help you navigate the steps required to file your claim and ensure that you are able to receive fair compensation for your injuries in the event you have been involved in an Ohio motor vehicle accident with a United State Postal Service vehicle.
Time is of the Essence
Cowan & Hilgeman will help you fill out Form 95, which is the essential first step that must be followed in order to pursue a tort claim against a government agency like the USPS. This form asks for the details of your accident, along with the 'sum certain' of your claim – in other words, how much you want in compensation for your damages and injuries. This must be done within 2 years of your accident, but your claim will be much stronger if filed as soon as possible after the accident.
Once you have submitted Form 95, you must wait at least six months before filing a claim in Federal Court. This mandatory waiting period is to allow the government agency time to conduct their own investigation into the merits of your claim. During this time, they may also attempt to settle your case or engage in negotiations with your attorney to avoid going to court. After the six month waiting period is over, you are free to file a lawsuit in Federal Court.
For more information on the USPS Tort Claim process, please visit https://about.usps.com/postal-bulletin/2005/html/pb22170/a-c4_002.html
Suing the Federal Government in Federal Court is an uphill battle from the very beginning, and it's never one you should wage alone. Top-rated Dayton personal injury attorney, Cowan & Hilgeman, has years of experience cutting through bureaucracy to get you the compensation you deserve. Don't go up against the United States Federal Government alone. If you have been in an accident with a US Postal Service vehicle, call 937-222-2030 for your FREE consultation.