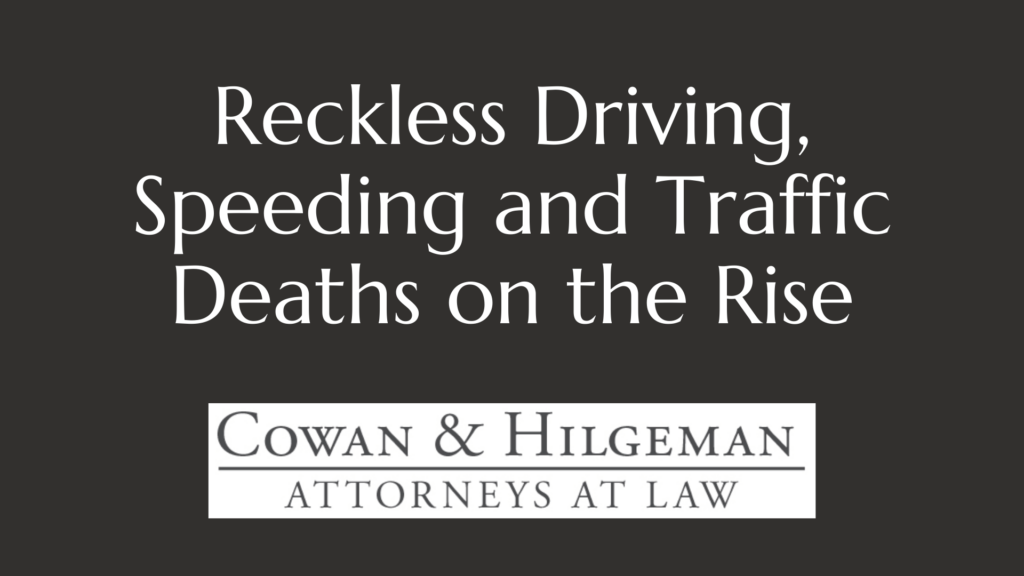 As the Coronavirus escalates, public roadways and highways have become empty in recent weeks as more people opt to stay in the safety of their homes. In an effort to reduce transmission among law enforcement officers, many police departments have also reduced the number and frequency of speed traps on highways. Many drivers appear to be taking advantage of the more open roads and lack of law enforcement, which has led to a dramatic increase in fatal car accidents nationwide.
A recent report released by the Governors Highways Safety Administration indicates a significant spike in speeding facilitated by the open highways. Many drivers have apparently completely thrown caution out the window, regularly hitting speeds of up to 100 mph. This, of course, makes the car accidents that do occur more dangerous.
The Governors Highways Safety Administration cautions every road user to adhere to set traffic safety laws, particularly during these unprecedented times where emergency response times may be longer and hospital resources are already stretched thin. The association is reminding road users to remain vigilant and follow all laws to avoid car accidents and reduce additional strain on hospital emergency rooms.
Recent car accident reports for 2020 to-date indicate that 17% of all traffic-related incidents involve pedestrians.
At the same time, the study indicates that pedestrians and bicycle riders have increased substantially in recent weeks following the decrease in motor vehicle traffic. More people sequestered at home means that more families are taking walks, going for bike rides and using our streets for entertainment rather than a means of conveyance. Drivers should be extra cautious of the increase in foot traffic.
The Governors' Report suggest a significant increase in the number of speeding tickets issued in recent weeks.
Notably, some states have reported a reduction in crashes, but the few recorded accidents have turned out to be severe or even fatal, mainly because of over-speeding and reckless drivers. You may be tempted to put your foot down on a clear, unobstructed stretch of highway, but you should avoid this temptation at all costs.
Whether you are a driver or a pedestrian, obeying traffic rules is vital to keeping our roads and highways safe and accident-free as the country grapples with fighting this national pandemic. If you have been unfortunate enough to be involved in a car accident, you need an experienced car accident attorney on your side. Cowan & Hilgeman Law is one of Dayton's top rated car accident attorneys. Call (937) 222-2030 today to schedule your FREE, no obligation phone or video consultation. If we don't win your case, you don't pay a penny.