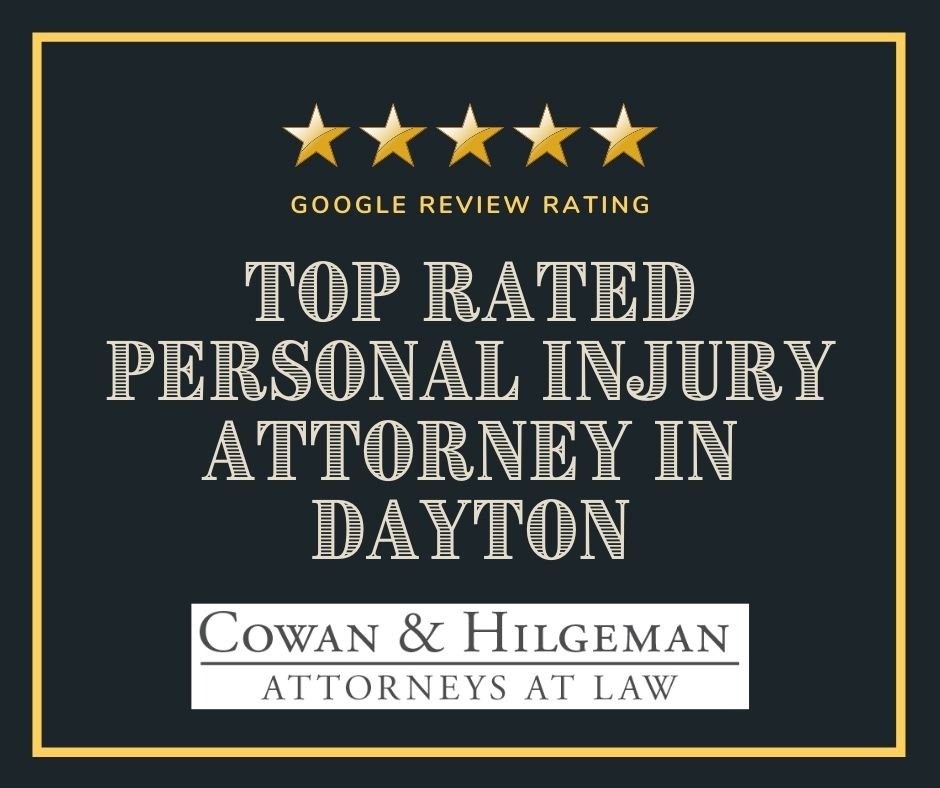 The car accident lawyers at Cowan & Hilgeman Law have been fighting for Ohioans for over 27 years. We serve the greater Dayton area, with our personal injury law office centrally located at the 12 W. MONUMENT AVE., SUITE 100, DAYTON, OH 45402.
Our dedicated offices can be found in the heart of Downtown Dayton. As a Dayton native, Jack Hilgeman knows the importance of helping local people after an accident, injury, or wrongful death of a loved one. Our team of personal injury and car accident attorneys are here to help whether you have been injured at work, in a car or 18-wheeler accident, in a motorcycle accident, have been prescribed a defective drug, or need help fighting for a loved on who has been hurt or abused while in the a nursing home facility. Jack Hilgeman wants to fight for you, even against big corporations.
Get Your Free Case Review Today!
We want to hear from you! If you or a loved one has a personal injury case, contact us for a free consultation. You can fill out the form on this page or call us at (937) 222-2030, and one of our personal injury attorneys will reach out to you for a free case review. We work on a contingency fee basis. So If we take on your case, you won't have to pay us anything unless we win!
Hurt in a car accident? Call our Dayton car accident lawyers now.
Often ranked within the top 5 for most overall vehicle crash deaths in cities within Ohio, the Dayton metro area ranks in the top 3 for freeway miles per capita in Ohio.
In 2021, Dayton Highway Patrol has already investigated 287 crashes. This number amounts to 2 more vehicle crash investigations than during the whole of 2020, setting us on track to experience a particularly deadly 2021. After reporting an accident within the city of Dayton, injury lawyer Jack Hilgeman might be the next person you want to call.
Families whose loved ones were seriously injured or killed in a Dayton car accident need legal help. They need to claim compensation for their financial losses, including medical expenses, lost present and future salary, and pain and suffering. They need Dayton car accident lawyers to handle their personal injury lawsuit. We are ready and waiting to take your call.
Accident victims and their families can get professional legal assistance from the car accident attorneys at Cowan & Hilgeman. Legal options can be discussed with you, and we will work hard to find out the best way to resolve your case, whether that's a settlement or a personal injury lawsuit.
Our experienced Ohio car accident lawyers have championed thousands of Ohio victims' rights for more than 30 years, and a Dayton accident lawyer with Cowan & Hilgeman can help you, too. Likewise, one of the car accident lawyers from our firm can fight for your best interests if you're in that area.
Client Review: 5/5 ★ ★ ★ ★ ★
Jack kept in contact with me regularly, keeping my updated with the details and status of my case. He helped maximize my settlement while also taking care of all my medical bill payments and advocating on my behalf. I would definitely recommend this office to anyone looking for a good lawyer team.

Taylor B.